SUCCESS TIPS For Young and Aspiring Entepreneurs
There are so many people with great business ideas. But unfortunately not all great ideas will eventually end up becoming successful businesses. Below are a few tips to guide young entrepreneurs to success.
BELIEVE IN YOURSELF
The first step to running a successful business is to ensure that you have enough faith in yourself. If you don't believe you can achieve your dreams, there is high probability that you will not.
DREAM BIG BUT SET ACHIEVABLE GOALS
You must have a vision of what you want the business to be known for at a future date. Once you have defined your vision, break it down into smaller achievable goals with realistic milestones. Write them down in the form of a plan so that you can measure achievements from time to time.
TAKE ACTION AND FACE YOUR FEARS
No matter the amount of planning or thoughts you put into a business idea, it will amount to nothing If you do not take action.
UNDERSTAND THE MARKET YOU WANT TO OPERATE
Before you start investing money and time into a business you need to get as much information about the business as possible. Don't focus only on the sweet stories. You need to know as much as possible about the good side and the bad side of the business so that you can have your mind prepared.
LEARN FROM YOUR CUSTOMERS AND MISTAKES
As you run your business you realize that what you had initially planned is not what you really get. At the early stages you will make a lot of mistakes. It is important that you do not dwell on the mistakes but rather learn the necessary lesson and apply the knowledge gained to your business. Also customer behavior is a key element in defining your business. Watch out for what the customers are saying and apply all necessary changes on a timely manner
BUILD A TEAM OF PEOPLE WHO BELIEVE IN THE DREAM
It is very important that the people who work with you believe in your dreams. That way you are sure that they will add value to the business. Ensure that you choose members of your team wisely and carefully.
MANAGE YOUR ENERGY AND NOT JUST YOUR TIME
There is always the general misconception that an entrepreneur should focus on Time management. However managing your time alone is not totally in isolation but rather dependent on your energy. Your energy determines the limit of what you can do with your time so you need to manage it wisely. You should try and outsource some of your functions so that you can focus on your key areas of strength. An example of function you can outsource is your Accounting department.
FOCUS ON BUILDING CUSTOMER AND NOT PROFIT
At the early stage of your business your main focus should be on growing your customer base and not necessarily profit making. Increasing your customer base guarantees long time survival of the business. This might be a bit challenging especially if you are running on a limited amount of funds. However, it is very necessary.
CONCLUSION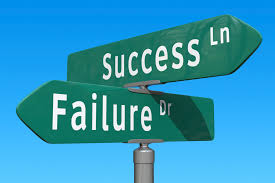 These are some of the tips that can help your business survive the early stage of operations. One important advice is to be passionate about what you are doing. It is passion and self trust that will keep motivated during challenging times.